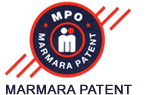 Institutional - Why Our Firm?
We are different by the reasons of…
Being one of the first patent and trademark attorneys of the sector
Producing 18.000 registrations with high accomplishment up to now
Having partners experienced in law more than 20 years
Having trademark and patent consultants with sectoral proficiency and working with principle of in situ service.
Certificated of Tuv-Sud ISO quality system.
Working with confidentially agreement
Providing protection by watching system which is constituted by continiously establishing Client-Office bridge
Having well educated lawyers at the Law Department, who are always ready to take action aganist unfair competition.
Having Turkish Patent&Trademark Attorneys and European Patent Attorneys in our structure.
Having ability of obtaining international registrations rapidly and free of problems.
Having the substructure of evaluating the value of Trademark and patents.