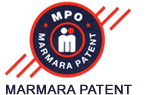 Integrated Circuit Topographies
Integrated circuit is defined as an interim or final form of a product which is designed to perform an electronic function or other similar functions, has at least on active component and, has such interim connections, all or a part of which are assembled in and/or over a piece of material. The aim of this law is that providing to protect of integrated circuit topographies according to the articles of this Decree Law, to constitute the competition ambiance at this scope and thus to develop the industry. The Turkish citizens, natural or legal persons dealing with industrial and commercial activities and residing in our country, and the persons having the right to file an application in accordance with the international agreement or reciprocation principle may apply for the registration of the integrated circuit topography. Those who are not residents of Turkey may only file an application through qualified patent attorneys.
One of the most important points to be taken into account in filing an application is the applicability of the integrated circuit topography, the contents of the topography, process duration system and techniques, on the information fixed to the topography other than the original topography. Consequently, except for the topography any innovation in the integrated circuit falls within the scope of invention, it may be the subject of the patent or beneficial model certificate or of the industrial design in the case of design development. In addition, any protection of the integrated circuit does not depend on whether the integrated circuit on any topography is used with any product or not. That is to say those dealing with design but not production may apply for registration.
For the purpose of registration of any integrated circuit topography it should be original, that is to say, it should have been introduced as a result of the intellectual efforts of the designer and during design phase, it should not have been known by the integrated circuit producers and the designers of the integrated circuit topography.
When the integrated circuit topography formed by the combination of known elements and interim connections is taken as a whole, if it is genuine in the way it is integrated, it may benefit from protection of the integrated circuit topography.
The Results of Infringements of the Integrated Circuit Topographies Rights
The owner of the integrated circuit topography right, has authorization to prevent below actions which are made without his/her permission:
a) At the exception of reproduce of the pieces which have no conditions of the originality, all or a part of integrated circuit topography that is under the protection to be contained in an integrated circuit or other than this, to be reproduced in any wise.
b) The importation, sale or distribution with a trade aim of a product which includes a protected integrated circuit topography, an integrated circuit including a protected integrated circuit topography or integrated circuit topography which is reproduced illegally.