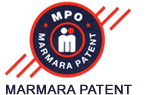 Watching of Patent
For an effective protection of your patent/utility model rights, the patent/utility model applications filed with Turkish Patent Institute and published in the Official Patent Bulletin are watched monthly and it will be reported to you whether there is a similar patent/utility model application to yours or not.
By the means of patent/utility model watching system, it is possible to determine and oppose aganist the patents/utility models which are same or confusingly similar to your patent/utility model at the application stage as the result of the examination of the Official Patent Bulletin which is published monthly.
Also, your competitors may be watched and your position at your sector may be determined.