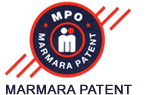 Quality Management System
ISO 9001:2000
ISO 9001:2000 Quality Managerial System standards is not a standard prepared for the goods or services the companies have prepared for but about a managerial system determining the necessary management steps and minimum requirements in order to serve the customer service or goods in specific criterias.
ISO 14001
150 14001 Environmental Management System is a standard constitute in an effort to direct incorporations take the environmental risks under control and decrease these risks systematically.
ISO 13485
ISO 13485 is a standard of quality management system constituted in order to provide the medical devices manufacturers to fulfill legal obligations, obtain customer satisfaction, raise the efficiency of intercorporote and form legal assurance in disputes that may occur.
ISO 22000
ISO 22000 Managerial System of Food Safety is a traceability effective standard of management system that contains all applications oriented to the protection of customers as legal obligations in the area of food hygiene and safety published by ISO (International Standards Organization), liabilities of manufacturer and distributor and interferences against states of emergencies that may occur.